Microsoft has released a new update for Windows 11 that addresses memory leak and performance bugs. The company's latest developer-focused release is now recommended as the go-to version of the operating system due to many improvements including enhanced security features, stability fixes, improved battery life and more.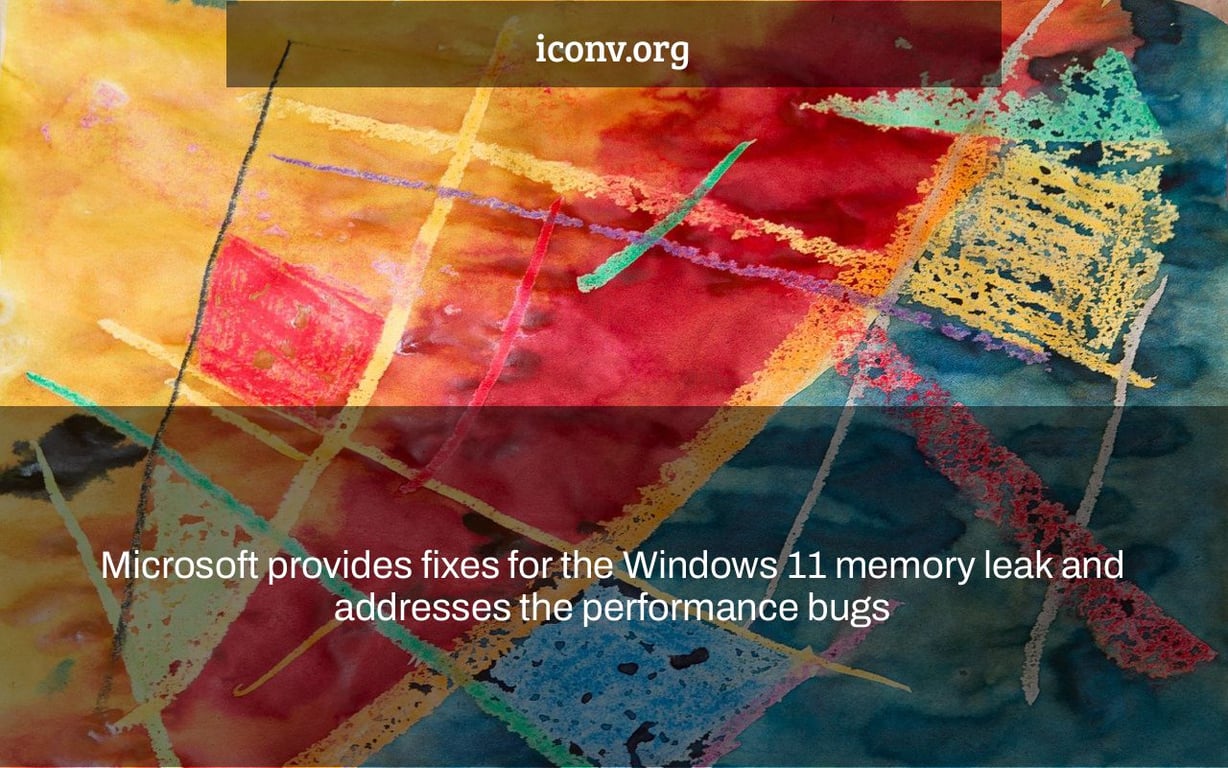 Don has been writing professionally for more than ten years, although his love of the written word began in elementary school. Livebitcoinnews.com, Learnbonds.com, eHow, AskMen.com, and other websites have featured his work. Continue reading
Users have noticed a number of faults with Windows 11 since it was introduced.
Memory leaks and hard disk performance difficulties have been caused by the flaws in Windows 11.
According to Microsoft, the latest update KB5007262 now fixes these issues.
Microsoft recognized many issues in a recent update. One of these flaws causes a memory leak in Windows 11, as well as difficulties with File Explorer and hard drive performance.
Microsoft maintains, however, that the most recent update (KB5007262) resolves these issues. You may remember that the user experience with Windows 11 has been marred by a number of difficulties since its debut.
The Windows App was crashing only a few days ago, but it has now been fixed. As a result of the various problems, an update has been provided to remedy them.
Issues with memory leaks
When moving between various edit clients in Windows 11, memory leaks might occur. A memory leak in ctfmon.exe has been fixed in the latest release.
Problems with the file explorer
In File Explorer and desktop context menus, apps experienced issues presenting shortcut menu items. This problem occurred when applications used Directory or DirectoryBackground registration, but it has since been resolved.
When using a single click to launch, the shortcut menus for File Explorer and the desktop experienced display difficulties. This issue has now been resolved.
File Explorer had a bug that caused it to cease operating after it was closed. This problem has now been resolved.
After mounting an NFS share, there was a difficulty with renaming a file. When using File Explorer, the problem often happens. The problem does not arise when renaming files using the command line, but it has now been resolved.
Performance concerns with hard disks
On Windows 11, Microsoft has fixed a performance problem that affected all storage devices (including NVMe and SSD drives). When conducting write operations on any disk configured to utilize the NTFS file system's USN journaling property, the problem occurs, but only when the drive being written to is the Windows C: partition.
Have you had any problems with memory leaks or hard disk performance after upgrading to Windows 11? Please share your thoughts in the comments box below.
Was this page of assistance to you?
Thank you very much!
There are insufficient details It's difficult to comprehend Other Speak with a Professional
Start a discussion.
Watch This Video-
Frequently Asked Questions
How do I fix Windows 11 bugs?
A: Hi! This is an excellent question and I am happy to help you fix this. There are a few different ways that Microsoft puts out patches, updates, and fixes for their operating systems. The most common way they do it is through Windows Update which can be found in the search bar on your taskbar (the visible icons of windows). You can also download these directly from Microsofts website if you need them quick or have not updated recently enough to receive them automatically via update.
Does Windows 11 have a lot of bugs?
A: Microsoft released Windows 11 on July 29th, 2019. Many users have reported experiencing bugs with the new operating system since then.
Are there Compatibility issues with Windows 11?
A: Yes, there is a lot of compatibility issues with Windows 11. If you have been having trouble opening up your program then it is likely the cause for the issue at hand might be something related to windows 10 or other older versions.